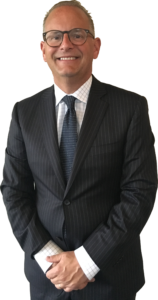 Dr. Jackson is an implant surgeon and reconstructive dentist that has been surgically placing and restoring dental implants for over 20 years. He received his Doctor of Dental Surgery degree at SUNY/Buffalo, School of Dental Medicine and completed post-graduate training at St. Luke's Memorial Hospital Centers General Practice Residency Program. Dr. Jackson completed his formal oral implantology training at New York University, College of Dentistry. Dr. Jackson is also a Board Certified Implant Dentist.
Dr. Jackson is a Diplomate of the American Board of Oral Implantology/Implant Dentistry (ABOI/ID) and an Honored Fellow of the American Academy of Implant Dentistry (AAID).
Dr. Jackson has been published in numerous peer reviewed dental journals and has presented at numerous implant conferences in New York, Chicago, Dallas, Philadelphia, Boston, Los Angeles and Mumbai, India. He has served on the faculty of the India, New York and Las Vegas Maxicourse in Oral Implantology. Currently, he serves on the editorial board for the Journal of Oral Implantology and treasurer of the AAID's research foundation.
Brian is a senior opinion leader and lecturer for the dental division of 3M ESPE. He was a key author in the development of the MDI Expanded Indications Training Seminar protocol as well as a co-author in the Mini Dental Implant certification program for 3M ESPE. Dr. Jackson developed the program's didactic content, and insight for long term success of mini dental implants through his case presentations.
Dr. Jackson is senior opinion leader, lecturer and clinical researcher for Sterngold Dental, LLC.
He is a Key Opinion Leader for Implant Direct and has developed the 2 day surgical and prosthetic program on Immediate Load.
He is a participant in the Boston University APEX Internship Program. The APEX program provides students an opportunity to experience dentistry in a true dental practice environment.
And he is also on the Executive Board of the AAID in the secretarial position